Our Basement Finishing Systems Installed in Freehold, Jersey City, Edison
Patented, award-winning basement walls, floors, ceilings & more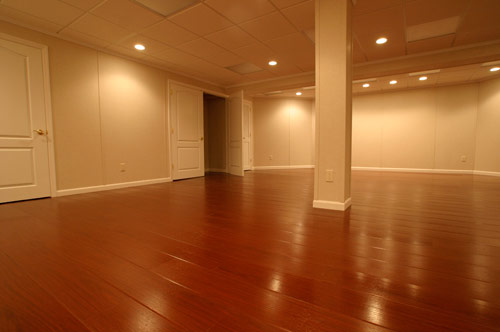 Our Finishing System
Our patented finishing products can complete a basement from the top to the bottom and you never have to worry about moisture damage.
The standard building materials that most remodeling contractors use are made of wood studs, paper-faced gypsum board, plywood floor sheathing. These should not be used in basements. If they get wet there is a serious potential for mold and rot.
The Total Basement Finishing System™ includes walls, floors, and ceilings that are beautiful but also waterproof and mold resistant. We provide homeowners with the most-attractive, lowest-maintenance, longest-lasting finished basements.
Contact Us Today!
Start your basement finishing remodel process today with a free, no-obligation quote.
---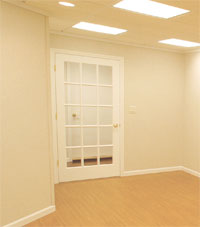 Beautiful, durable finished basement walls. The walls are insulated to keep your home warm, waterproof to keep the basement protected, and dent resistant to keep them looking like new.
Highlights:
Waterproof and Mold Resistant
Durable & Maintenance Free
Warranted & Protected
---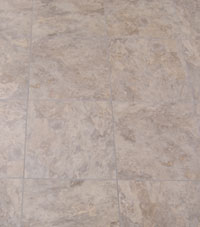 We have a large variety of flooring and subflooring options including modular carpeting, faux wood, and tile. All are designed to prevent odors and mold growth.
Highlights:
Large variety of options
A thermal break keeps the basement floors warm
Modular tiles for easy replacement of worn sections
---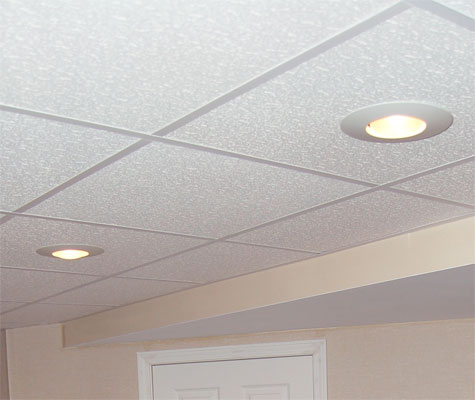 Total Basement Finishing ceiling tiles are non-sagging and mold resistant. Available in two popular styles, these ceiling tiles are ideal for any basement finishing project.
Highlights:
Mold Resistant
Allows access to ducts, electrical cords, and cables.
30-Year limited "No-Sag" warranty.
---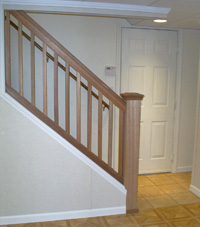 Total Basement Finishing provides a variety of finishing touches to help you customize your finished basement, including doors, windows, and staircases.
Highlights:
Energy-efficient basement dehumidifier
Sophisticated support column wrap
Attractive trim and crown molding options
---
Quick, quality installations are a major benefit of our system
In addition to being waterproof, basement remodeling products from Total Basement Finishing are carefully engineered to install quickly without a lot of mess. Some of our wall systems, for example, attach directly to the foundation walls. Others slip into sturdy tracks. Our wall panels and ceiling tiles are prefinished, so there is no taping, compounding, priming, or painting.
We understand that many contracting jobs seem to go on forever. We wouldn't want our own houses under construction and a mess for an extended period, so we won't do it to you. With our basement finishing system, we can assure you that your project will be completed in a timely, cost-efficient manner with the highest quality products available.
We complete the entire basement remodeling job, from start to finish
From start to finish, A NO Dealers can transform your basement into a space you will be happy with. We begin by ensuring that your waterproofing system is working properly and is adequate. Our experienced craftsmen know how to overcome every basement remodeling obstacle, including tricky layouts, boxing out ducts, insulation, installing walls and ceilings, electrical and plumbing, heating and ventilation, dehumidification, finishing stairs and landings, and more. We'll take care of every aspect of the job.
Schedule your free basement finishing estimate today
We've seen it all and have the expertise to handle every situation. As a dealer of the Total Basement Finishing™ system, we can build a dry, spacious-feeling, well-lit, and safe finished basement that would make any homeowner proud.
If you live in Edison, Freehold, Jersey City or nearby areas in New Jersey and want your basement finished today, contact us for a free quote!
Looking for a price? Get a no cost, no obligation free estimate.