Why is your basement leaking AGAIN?!
Many of us have asked ourselves this question. It happens time and time again. "I already had my french drain replaced!", you say to yourself. So why did it fail? The reason is surprisingly simple, but yet we never look at what is happening from a cause and effect view. To fully understand why this happened to your basement again, let's look at how and where your french drain was installed.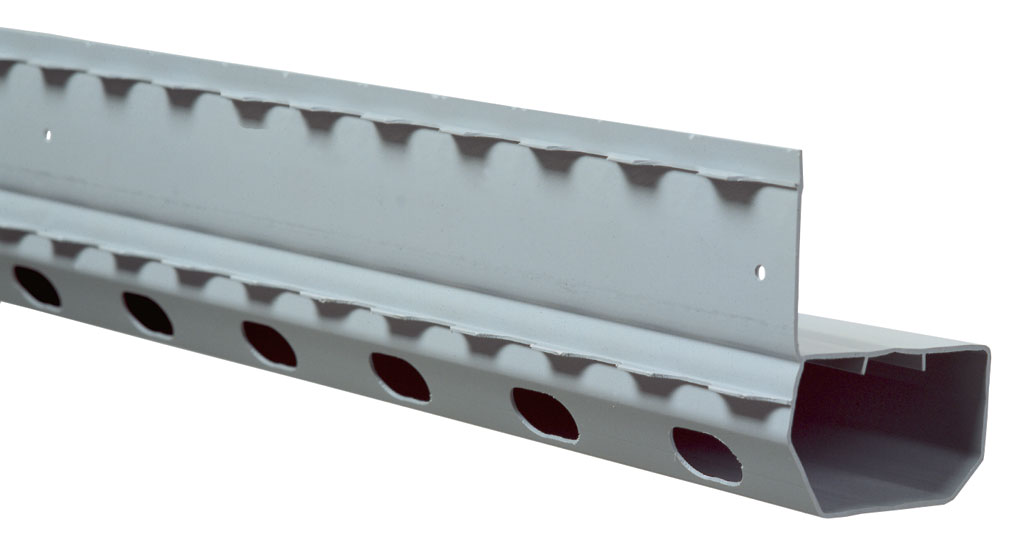 French drains
A french drain is also known as a perimeter drain, weeping tile, or drain tile system. They all consist of a perforated round pipe (generally in a 3" or 4" size). The most common french drain being used today is either the white pvc or black corrugated pvc. Both can be purchased at Home Depot, Lowes, or any hardware store.
First, the concrete slab within a basement is jack hammered out approx. 12"-18" away from the wall and weep holes are drilled into every block. Next, the earth/dirt beneath the slab is removed by hand down to the footing (approximately 12") using 5 gallon buckets to remove the debris (this alone creates a muddy mess as I'm sure you can imagine all of these buckets needing to be brought in and out of your home out to a truck and back). Then, a bed of 3/4" stone is laid within this trench and is now ready for the pipe.
One solution is to connect the pipe around the perimeter draining into a sump pit, backfill around the pipe with more crushed stone, and then re-cement the floor back. Some contractors use a dimpled matting in the shape of an "L" to drain water from the wall under the floor into the french drain, while others will lay stone on top of the footing leaving a 1" or 2" gap around the perimeter. Either option is perfectly fine and accomplishes the same results. This can be a problem because water doesn't care what size or shape a pipe is; the location of that pipe is the issue. Water only flows downhill, right? And dirt will always be heavier than water, right? So by placing a pipe in a trench, below the slab, in the earth/dirt is unfortunately what we have been programed to think is the right way of fixing a leaking basement, which is wrong.
Why the french drain system is flawed
Any pipe placed below the floor with just stone around it will quickly allow the sediments to enter into it with the water that passes through. This dirt and sediment eventually builds up inside the pipe and clogs it in sections or throughout the entire pipe. There have been many different attempts to prevent these drains from clogging, but all have failed. One idea was to wrap the pipe with a filter fabric; a filter fabric is still a filter. What filter does not need to be changed when it gets dirty? How would you know it's clogged if you can't see it under the floor to begin with? Even if you could somehow just change the filter, the question would be, "how?" If you could somehow flush out the pipe entirely, the implication would be that the drain is allowing dirt and sediment to get in. Hopefully your basement is not finished because the whole floor would need to be broken out again to repeat the installation process. Because of this, location of the pipe alone, should answer your question of, "Why is my basement leaking...again?!".
What will really keep my basement dry?
As with everything else, the technology of basement waterproofing has improved. The permanent solution to a wet basement, designed by Basement Systems, is the WaterGuard basement waterproofing system. WaterGuard was patented in 1994 and has been installed in over 35,000 homes each year. Basement Systems has engineered this system perfectly designed for basement waterproofing. WaterGuard is not your average generic pipe. By installing WaterGuard on top of the footing, as opposed to next to it,like the round pipes of the old french drain failures, only clean water can enter into the system; the heavier dirt and sediment cannot enter the waterproofing system.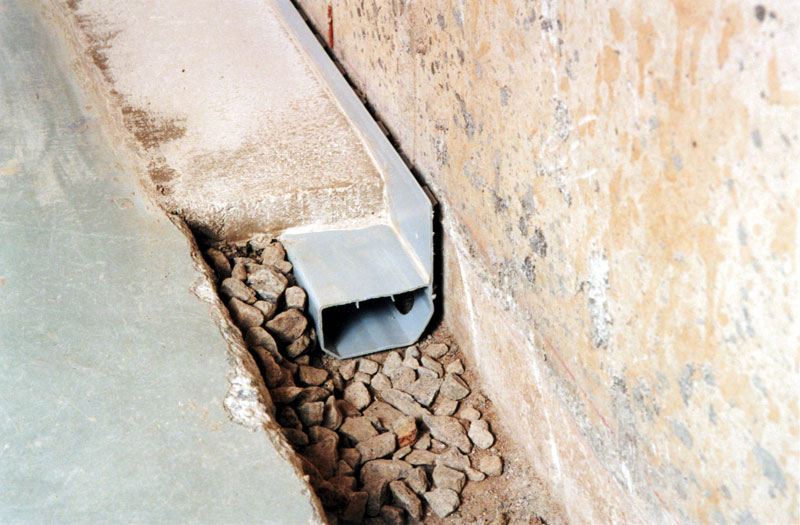 For this simple reason, WaterGuard alone has grown Basement Systems to over 350 Authorized Dealers throughout 6 countries including the United States, Canada, England, Ireland, Scotland, and Whales. Even Wikipedia.com now recognizes WaterGuard as, "the newest French drain innovation on the market", "able to address weaknesses of the old French drain". With a Nationally Backed Lifetime Transferrable Warranty against groundwater seepage, the days of homeowners asking "Why is my basement leaking again?" has been peacefully eliminated with the permanent WaterGuard solution.